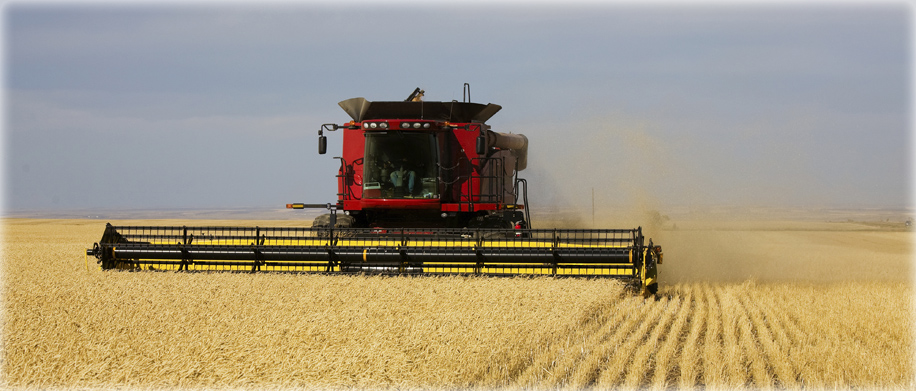 Our investment philosophy is straight-forward: to help our agricultural clients achieve their financial goals as simply and conservatively as possible.
We believe the keys to successful investing are:
Broad Diversification

We believe asset portfolios should be widely diversified across all major asset classes (real estate, stocks, bonds and cash). Proper diversification can help reduce the impact that a single, poorly performing investment can make on your overall investment portfolio and is critical to controlling risk.

Limit Risk

Most of our clients have already created their wealth. The key now is to preserve it for them and their heirs. If we can accomplish their financial goals without taking unnecessary risks, that is what we will always recommend.

Reduce Expenses

Hold low-cost funds: the average actively-managed mutual fund is considerably more expensive than the average asset-class mutual fund.*
Minimize turnover and taxes: the turnover ratio of the average actively-managed mutual fund is considerably higher than the average asset-class mutual fund.*

Think Long-Term

Two of the greatest risks investors face are inflation (not having your investments outpace the rising cost of goods and services) and running out of money during your lifetime. Managing and controlling risk does not mean that your investment portfolio will be free of volatility. Think in terms of "decade" events, not "daily" events, and give the markets time to work.

Portfolio Structure Explains Performance

Academic studies have shown that asset allocation accounts for approximately 94% of portfolio performance and market timing and stock picking account for approximately 6% of portfolio performance. ** We use a structured investing approach focusing our efforts on asset allocation, not stock picking or market timing.

Practice Discipline

Even a prudent investment plan will fail if investors do not maintain discipline true to these principles.
*Mutual fund expense and turn-over ratios as of February 2008. Data provided by Morningstar, Inc. Mutual Funds are offered by prospectus only. Please read the prospectus for information regarding fees and risks.
**Brinson, Singer and Beebower, "Explanation of Total Return Variation," Financial Analysts Journal, May 1991. Past Performance is not indicative of future results.
This information is from sources we believe to be reliable; however we cannot guarantee or represent that it is accurate or complete. Because investors' situations and objectives vary, this information is not intended to indicate suitability for any particular investor. The opinions are those of the analyst, and the opinions and information presented are subject to change without notice.